Spreading the joy of classical music
The Kammerensemble Berlin
The Beginning
In 2016, the conductor Antoine Rebstein and a team of young and motivated musicians founded the Kammerensemble Berlin in order to explore the vast repertory of classical music and make it accessible to everyone.
The Musicians
We are an orchestra of varying size and composition that performs several concerts per year. Our intention is to bring the fascinating classical music closer to the broad public and make it part of everyday life.
Young Talents
We see it as our mission to promote young talents and rising stars of the classical music scene. Our soloists include Mayumi Kanagawa, Camille Thomas and the very talented young siblings Daniel and Tabea Streicher.
Make it yours
We are flexible in almost every aspect of organization, and are looking forward to sharing our music experience with you! If you are interested in organizing a concert or event with us, please don't hesitate to contact us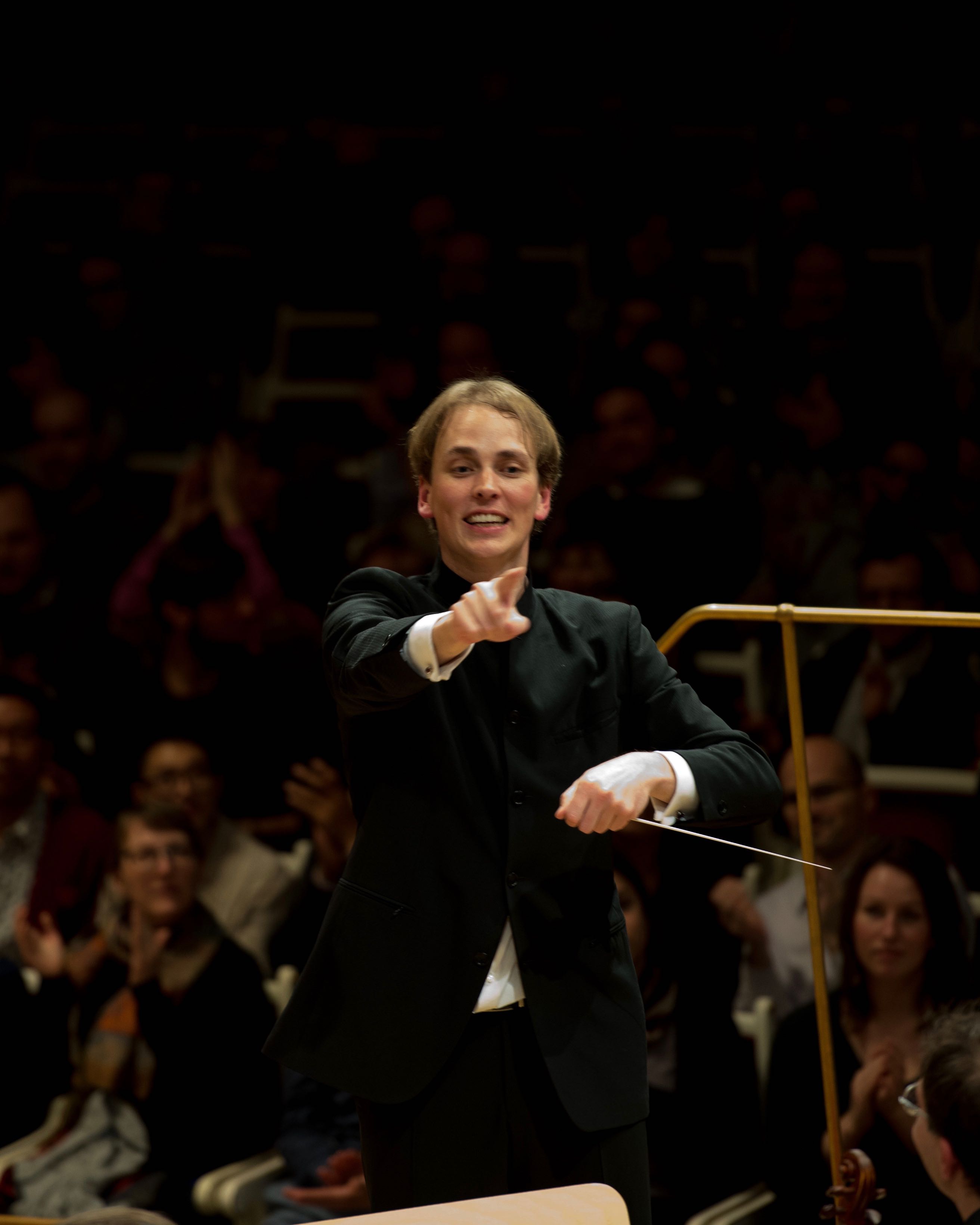 After his studies in Lausanne, Salzburg and Berlin, the Swiss conductor and pianist Antoine Rebstein was nominated artistic director of the Junges Orchester der Freien Universität Berlin.
He conducted a multitude of concerts in Europe and Russia, most importantly with the National Orchestra of Moldavia, the St Petersburg State Symphony Orchestra and the Orchestra Sinfonica Siciliana. In 2016, he founded the Kammerensemble Berlin.
He has conducted many operas, amongst others the Barber of Seville (Verbier Festival), Carmen (Festival Rheinsberg) and Fidelio (Berlin). In 2019 he led the production of « Peter and the wolf » at the Opera of Lausanne and in 2021 he will be conducting the premier of L'Ombra by Bottacchiari and Zaubernacht by Kurt Weill in Switzerland and France.
During his career, he worked with great musicians such as Sir Yehudi Menuhin, Jesús López Cobos, David Zinman and Dmitrij Kitajenko.
Antoine Rebstein is also known for his interpretations and recordings of the piano repertoire for the left hand and was featured recently in a documentary (by ARTE TV).
Stay up to date! By subscribing to our newsletter in english you will receive invitations to our concerts and the latest news about the Kammerensemble Berlin. Stay in touch!
I understand that all data provided by me will be processed according to the Privacy Policy.